Santa Claus dog outfit patterns
Christmas time is coming, so here I let you these free patterns to make your own santa claus dog outfit.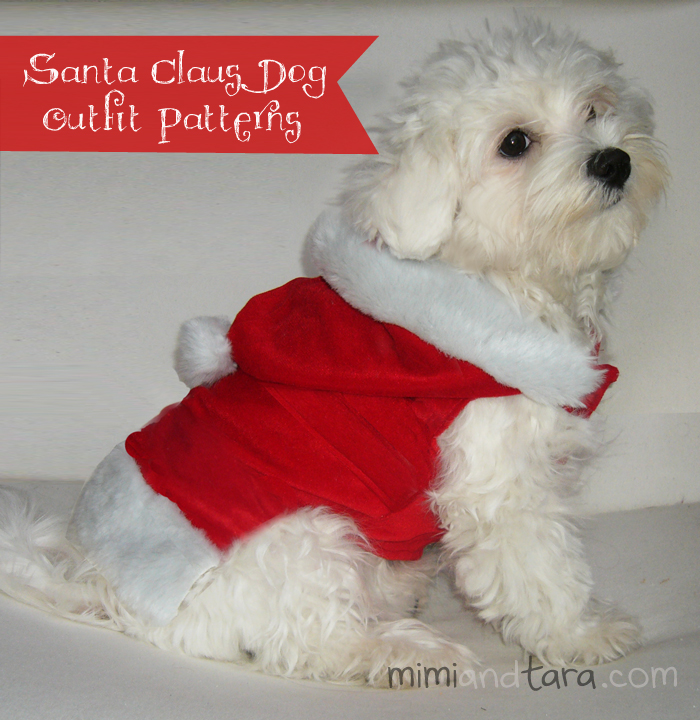 The patterns are inspired by the pretty model of the photo from pinkaholic brand, which is a bestseller every Christmas.
Images of the final result:
The belt can be decorated with rhinestones or with a silverplated buckle.
Instead the buttons I preferred to put velcro.
Preview image of all the patterns:
How to sew the patterns:
Do not forget to cut the "Back" pattern with the fabric folded in half so when unfolding you'll get the full piece. Look at the pdf patterns in order to know which way to fold it.
For the hood you have to cut 2 hood patterns with opposite side.
Notes:
"Cut 2 opposite" means you have to cut two opposite pieces . You can do that putting two fabric pieces with right sides together or with the fabric folded (double). Place the pattern on top of the folded fabric and cut through both layers of fabric. You will end up with two opposite pieces.
"Fold here" means that you have to cut the pattern with the double fabric, folded in the area where it says "fold here" , when unfolding you'll get the full piece.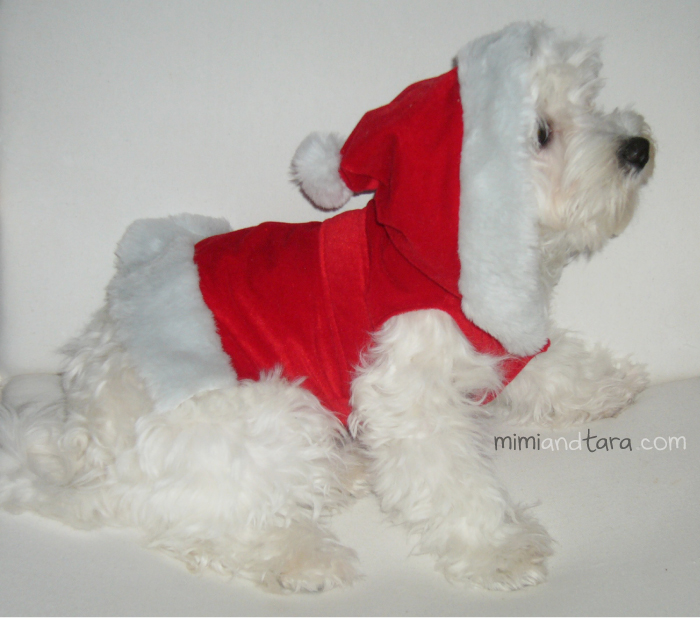 DOWNLOAD FREE PATTERNS in 6 different sizes below:
Please note that: the largest patterns are split into 2 or more pages, have to print, cut out and join them together to get the entire pattern.
Important: please read this before printing the patterns:
How to measure your dog for clothing
Dog clothing sizing chart
Tips for printing patterns