Dog summer dress patterns (pillowcase style)
A few days ago my dog Tara saw a dress she liked so I had to make one similar and today I bring you the patterns to make this cute dog summer dress, perfect for summer or spring.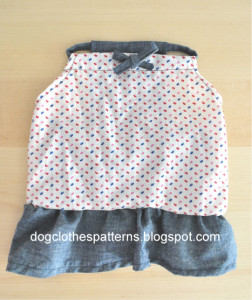 This is a pillowcase style dress and it is very easy to make.
Pillowcase dresses typically have a bow tied at the top of shoulder but this is a 'Back Bow Pillowcase Dress'.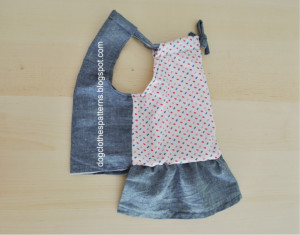 Here you can see some pictures of my dog Tara delighted with her new dress!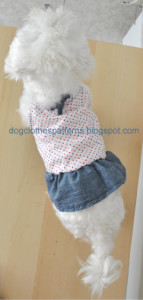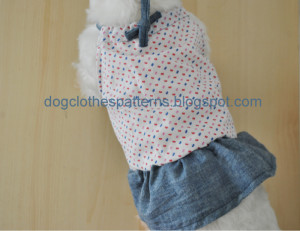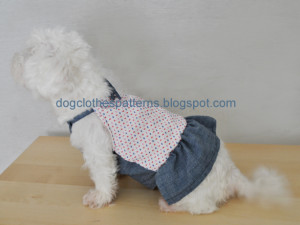 The camera loves me!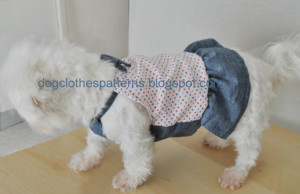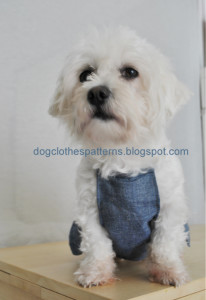 What about my treat?
See below a preview of the patterns: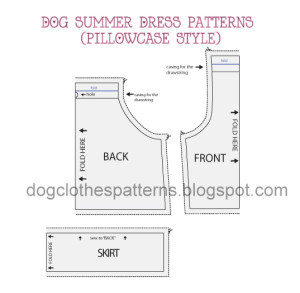 Note that:
There are 3 patterns: front, back and skirt.
Cut the 3 pattern pieces on fold to avoid an annoying seam in the center.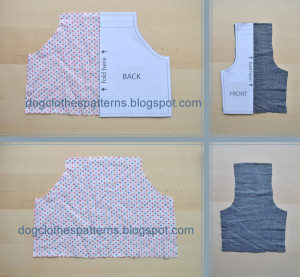 Cut with the fabric fold in half
The skirt piece is only attached to the back piece. The skirt is a bit large because is gathered.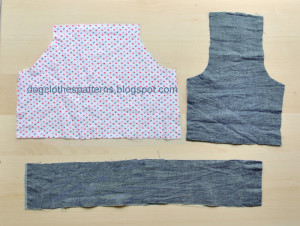 There are 3 patterns: Back, front and skirt
Around the dog's collar goes a drawstring casing which makes the dress adjustable.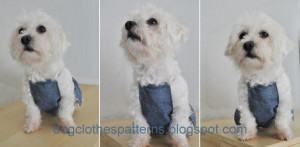 SEWING THE DRESS STEP BY STEP:
First sew with zig-zag stitch or overlock (those with overlocker machine) all around the edge of the 3 fabric pieces (skirt, front and back) to prevent the fabric from fraying
Sew the armscye seam (the 'FRONT' and 'BACK' piece separately)
Instead of putting the bows on the shoulders I wanted the bow to tie on the back. Sew a buttonhole or insert a grommet on top center of the 'BACK' piece. You can also put 2 grommets or buttonholes a bit separated instead of 1.
Take the 'BACK' piece. Fold the top edge by the blue line (marked on the pattern) and sew by the seam line to create a casing for the drawstring . Do the same with the 'FRONT' piece.
Sew the skirt hems (sides and end)
6.Gather the top of the skirt piece (check that the skirt topline matches with the length of the bottom edge of the 'BACK' piece and that the gatherers are evenly spaced) and pin it and sew it to the 'BACK' piece.
7.Sew the bottom hem of the FRONT piece.
Sew BACK piece with FRONT piece (side seams).
Feed the drawstring through the casing and and tie the drawstring at the back with a bow.
All done!
DOWNLOAD THE PATTERNS in pdf below:
Please note that: the largest patterns are split into 2 or more pages,
have to print and cut out and join them together to get the entire
pattern.
Important: please read this before printing the patterns:
How to measure your dog for clothing
Dog clothing sizing chart
Tips for printing patterns