Dog sanitary panty patterns
Many of you have asked me for a female dog sanitary panties, so here I bring you the patterns that can be used as a diaper with a sanitary napkin or simply like a cute shorts for summer time.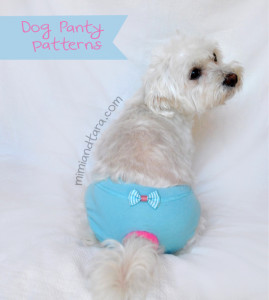 There are several designs that can be done, for this design I was inspired by the image below, that seems pretty simple, comfortable and beautiful.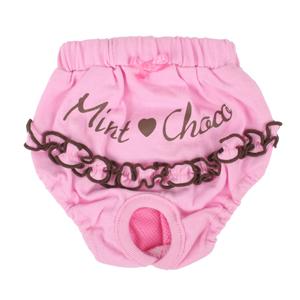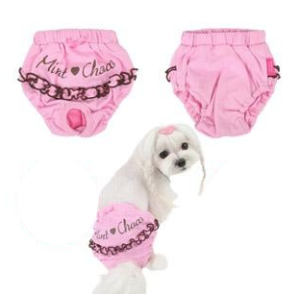 Please note that you have to measure your dog's WAIST, NOT CHEST, so measures should be taken at the waistline, the narrow point of the abdomen between the ribcage and hips.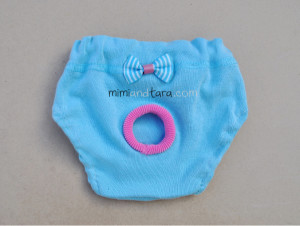 If needed you can make bigger the dog's tail hole. It is necessary sew an elastic in the waistline or pass a ribbon to adjust well the panty with our dog's waist. Sew an elastic or binding on the holes for the legs and the tail too.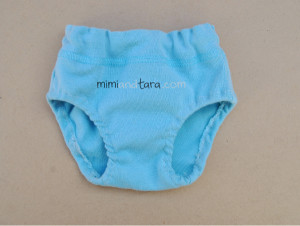 To decorate the panties, we can sew some bows, or a lace binding on the back.
I highly recommend sewing a lining in the intimate zone for more protection.
Please for this model use soft cotton and elastic fabric.
Here some pics of Tara wearing the sanitary panty: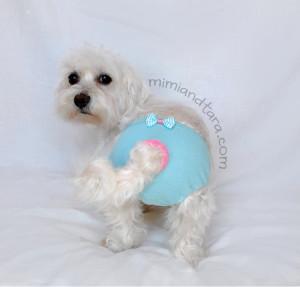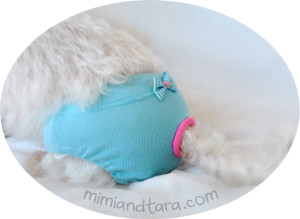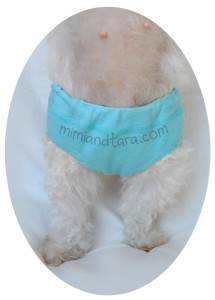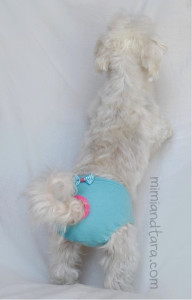 You have to measure your dog's waist and choose the correct size, to do that please follow the table below: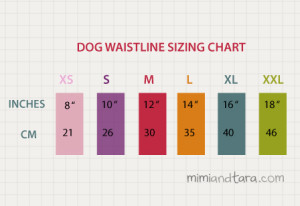 See below a preview of the dog's panty patterns: There are 2 patterns: the front and the back.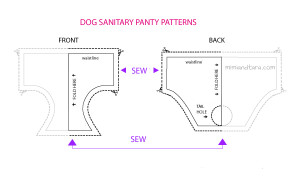 Remember to cut the pattern with the fabric folded in half, so when unfold the fabric will get the complete piece of the front and the back.

Download the free dog panty patterns in six different sizes below:







Important: please read this before printing the patterns: