Dog pants patterns
At last here are the dog pants patterns! I have decided to adapt one-size fits-all pattern that I found on the Net to make it more comfy for my dog, because it ​​was a little short and too wide.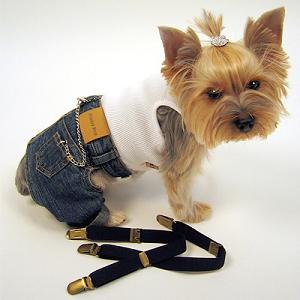 Here are some pics to take an idea: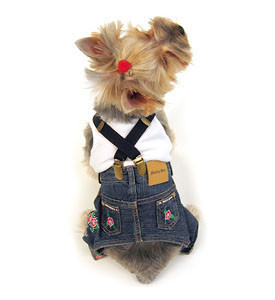 As you can see the intimate zone is uncovered so the dog will feel free if he wants to poop or pee.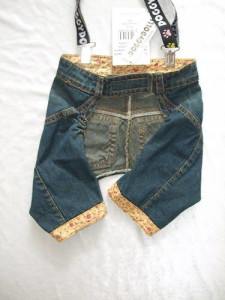 If you want make dog blue jeans sew some little pockets like this denim model and add suspenders to better hold up the dog's trousers.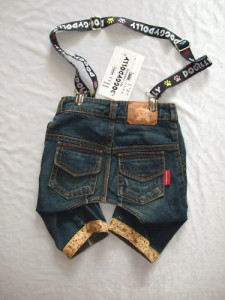 You can also make the pants in a more sport style like in the image below. Use Velcro tape or buttons to fasten the waist strip.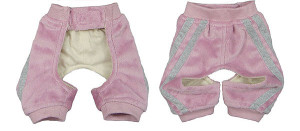 If you are a bit confused on how to piece them together, with this explanatory scheme you will see that is quite simple. Pants pattern in grey.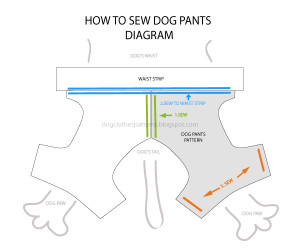 Remember you have to cut 2 patterns with opposite side with right sides facing to make two mirror-image pieces then you will get the left leg and the right leg piece.
Note that there is no pattern for the waist strip. Measure your dog's waist and make a waist strip of lenght according to that measure.
You have to measure your dog's waist and choose the correct size, to do that please follow the table below: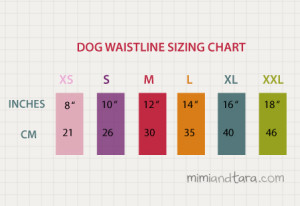 Please remember you have to measure your dog's WAIST, NOT CHEST, so measures should be taken at the waistline, the narrow point of the abdomen between the ribcage and hips.
Download the dog pants patterns below:
Important: please read this before printing the patterns: